VA Benefits Include Visits to Your Chiropractor
Every eligible vet receives chiropractic care through Standard Medical Benefits. When there isn't a chiropractor on-base or at a VA facility, your chiropractic visits are covered by the VA Community Care Program or CHAMPSVA. Here are the answers to some frequently asked questions from our chiropractor at The Healing Touch Chiropractic in midtown Sacramento, CA.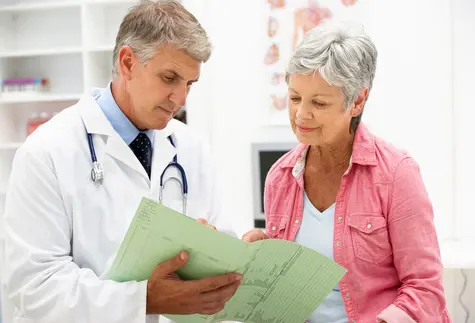 Don't I have to see a chiropractor at a VA facility?
Your VA benefits allow you to see a community care chiropractor, like Dr. Darrick Lawson, Dr. Tyler Harrison, and Dr. David Evans at The Healing Touch Chiropractic in Sacramento. Your whole family can see the same chiropractor, from babies to seniors.
Do chiropractors just treat lower back pain?
Chiropractors treat lower back pain, knee pain, and sciatica, like you might expect, but they are also experts at identifying and treating other conditions that result from misalignment of the spine. Getting your spine back into shape sometimes has effects on blurry vision, headaches, and carpal tunnel syndrome. The complex interactions between joints and soft tissues have effects all over your body.
But isn't chiropractic care all about spinal adjustments?
Every chiropractor is trained in hands-on therapy for problems in the alignment of the vertebrae in your spine. Your chiropractor can do adjustments manually and with computer-guided equipment to decompress the bones in your spine. But spinal adjustment isn't all your chiropractors can do.
Chiropractors are trained in methods of relieving chronic pain without drugs of any kind. There is no risk of dependency when you aren't using any drugs to control your pain.
Chiropractors can also show you ways to avoid future injuries and to improve your athletic performance. We also take a holistic look at your nutrition and your medications to work with your doctor to optimize your health.
How many sessions are required to correct a problem?
The longer you wait to get treatment for a problem that builds over time, like whiplash, the more sessions it will take to bring you back to normal pain-free function. Generally speaking, the sooner after an injury you start chiropractic care, the fewer sessions you will need with your chiropractor. It's always important to start treatment sooner rather than later.
Will it hurt?
Chiropractic care is pain-free. We're in the business of stopping pain without the need for addictive drugs. We have instruments and techniques for controlling pain we can show you at your visit.
The Healing Touch Chiropractic in Sacramento Welcomes Vets and Their Families
The Healing Touch Chiropractic is consistently rated among 10 top chiropractors in Sacramento. Contact us online to make your appointment or call us at (916) 447-3344. The offices of The Healing Touch Chiropractic are located at 1919 21st Street Suite 101, Sacramento, CA 95811, US.